Posture Corrector Belt - Adjustable Back Support Premium Belt
Rs. 2,499.00
Out of stock
Buy Unimaker's Premium Posture Corrector Belt to help with back support, magnetic therapy, compression therapy, lower back pain, and better posture. Our Posture Corrector is comfortable to wear, breathable, and provides a healthy neutral spine position.
Choose Your Size


Large (For Waist Size 28-36)

X-Large (For Waist Size 36-44)
Posture Corrector - Benefits
Unimaker has sold over 20,000 Posture Correctors in the last 1 year. See what makes our product so popular.
Compression Therapy
Our adjustable Posture Corrector provides your back greater compression support to as you engage in  daily activities.
Magnetic Therapy
12 Magnetic Stones to provide you with better back alignment and therapeutic benefits of magnets
Premium, Flexible Fabric
3mm Breathable Neoprene , Porous design which leave you feeling less sweaty by absorbing moisture
Anti-Odor & Anti-Microbial
OdorBan Coating prevents you from all Microbes and Odor as you use this product on a daily basis.
Improve your Posture
Wearing our shoulder back support belt will help fix the hard-to-break habit of slouching and hunching. The brace will improve bad posture with a gentle resistance that promotes long-term muscle memory to straighten up automatically.
Why do I need a Posture Corrector belt?
Do you sit at your office desk for hours on end? Chances are you suffer from Slouching and Poor Posture. Some common problems that result from Poor Posture are: Headaches, Muscle Fatigue, Body Aches, Back Pain, and Poor Focus.
Fix your Poor Posture for Good!
The Unimaker Posture Corrector is not about a quick fix. When you wear the Posture corrector for 45 days, your muscle memory will keep your good posture in place. Once you feel the difference, you'll find yourself needing the Unimaker Posture Belt less while still keeping your posture healthy.
What Benefits can I see?
Many Unimaker customers use their back brace for Posture Corrector as a Back Pain Belt or Back Support Brace or even as a Shoulder Belt to help with slouching. Some of the benefits Unimaker customers report include Reduced Back Pain, Increase Energy Levels, and Low Fatigue.
Unimaker Customers are HAPPY!
Belt exceeded expectations
I love this product! The best part is that when you wear it you forget that you have it on. The adjustments are so easy to do, you can do it yourself and no need to ask others for help.
Manish (27), Kolkata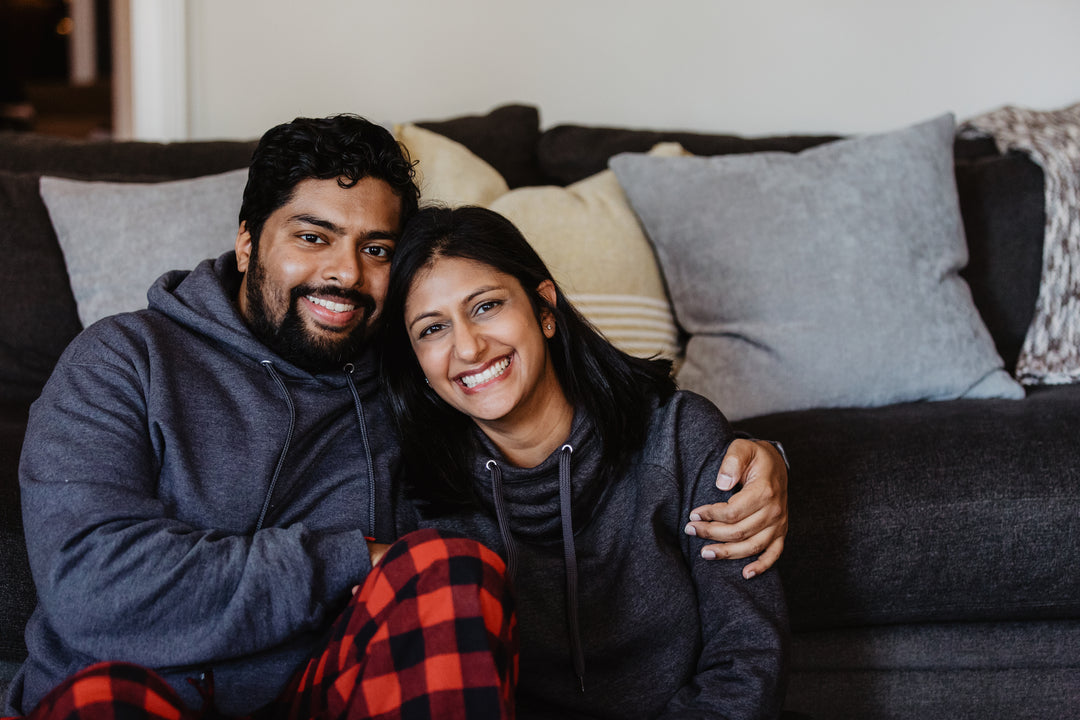 Did wonders for my posture
I wasn't sure what to make of these back posture corrector belt, but im sure liking this so far. it's comfortable and discreet, easy to wear under your shirt or hoodie. i absolutely feel like my posture is better, just see my before and after photos.
Maitreyi (30), Kochi
Helped me stop Slouching
I used the Unimaker adjustable magnetic Posture Correction Belt after I had problems with slouching at my office. As recommended, I wore it for 90 minutes a day and found a significant improvement in my posture within a few weeks.
Chaitanya (26), Kochi
Frequently Asked Questions
Will this weaken my back muscles?
No it will not! Our posture corrector is not made out of super stiff material that will keep your posture locked in place like a cement vest, nor is that even healthy. Our posture corrector is an aid that helps your muscles maintain the correct posture, acting as a constant reminder to your and your muscles that keep your posture straight. Your muscles will develop over time to maintain it.
Will this pinch my arms/shoulders?
No. Infact, the Unimaker Posture Corrector comes with 2 armpit support pads which will provide additional comfort to folks who are wearing the belt on their bare skin.

What size is right for me?
Keeping the Indian customer in mind, we have designed two sizes for this product. If your waist size is 28 to 36, choose the Large (L). If your waist size is 36 to 44, choose the X-Large (XL).

Absolutely. It is especially designed to fit around male and female physiques. More than 30% of our customers are female.

Your body will not be used to the new posture, so it will take time. Stop wearing it as soon as it becomes uncomfortable; take a break and wear it again. We recommend not wearing it to sleep. Most of our customers achieve great success wearing it for 90 minutes at a time, once a day.

Can I wear it under my shirt?
Yes! Unimaker Posture Corrector is designed to be sleek so that it fits under shirts or clothing, so you can be wearing it in public without people noticing. But for maximum comfort, consider wearing it over clothing.