Post-Pregnancy Abdominal Support Belt
Out of stock
Unimaker's Post-Pregnancy Belt has been designed keeping in mind the needs of post-pregnant mothers. Our product is designed to give abdominal muscle support, reduce swelling, and reduce the uterus size to its original size sooner. While doing all of this, it will also help you keep your core tight by pulling your loose skin together, , adding confidence and helping you feel better after have a baby. 
Speedy Recovery: Helps ease transition of uterus and shrink it down to normal size, support your lower back and hold tummy in, redefine the waistline,relief back pain.




Breathable & Comfortable Material: High quality, Lightweight fabric waist trainer / cincher for women, this postpartum belly belt help you correct your posture

Anti-Microbial & Anti-Odor - Premium, Flexible, Elastic Fabric that gives you utmost comfort and support
Unimaker Posture Brace - Features
Compression Therapy
The Posture Corrector provides you greater stability and support to your body part as you engage in your daily activities.
Magnetic Therapy
12 Magnetic Stones to provide you with better back alignment and therapeutic benefits of magnets
Premium, Flexible Fabric
3mm Neoprene material for better breathing + Moisture Absorbing, Porous design which leave you feeling less sweaty
Anti-Odor & Anti-Microbial
OdorBan Coating prevents you from all Microbes and Odor as you use this product on a daily basis.
Benefits of Post Partum Belt
Every woman views and experiences pregnancy differently, and the postpartum life is similar in that you learn to navigate it in your own way. For some new mothers, that means embracing their postpartum physique and letting nature take its course in the healing process. Others turn to products like postpartum belly wraps to make them feel more comfortable in their new skin, and to also serve as added support throughout the early stages of their recovery.
Back Support + Recovery + Tummy Shaper
Post-Pregnancy belly wraps aren't solely for smoothing and shaping your new mom bod. Post-Pregnancy Belly Wraps do a lot more than cinch your waist. Rather, by compressing the area, they can speed up recovery, support your abdominal muscles, reduce back pain, ease the shrinking of the uterus and reduce swelling.
What is in your Unimaker Package?
Unimaker is India's #1 Brand for Orthopaedic & Fitness Products. We make sure you have everything in your package to succees: from Premium Packaging to your product to a User Manual Card.
Unimaker Customers are HAPPY!
Awesome product
I started wearing this right after I got home from the hospital after an unplanned csection, I feel like I have been healing really quickly. I was only given regular tylenol over the counter for the pain so this help me keep everything tight until I healed. I had my baby 2 weeks ago and so far I've noticed great results with this product I will continue to wear it until I can workout again
Manisha (27), Kolkata
Fantastic!
This has been amazing at helping me get my body back! I've only used the belly belt for several hours each day (I don't sleep with it on) starting 4 days after my c section. The after picture is only 6 days later! I wish I had put it on sooner because it really offers the support my stomach needs. Once my incision heals more I'll add the other parts after that.
Chaitra (31), Kochi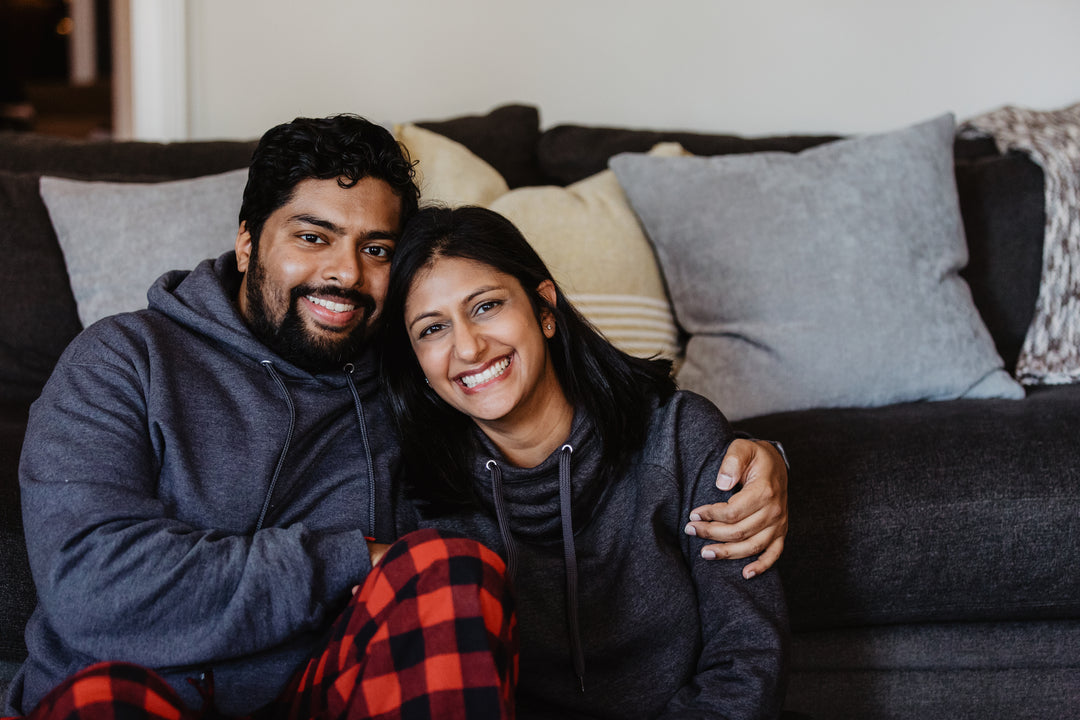 Great! Comfortable to wear!!
Good fit,comfortable to wear once you get used to it. Am 8 weeks post C section and have worn the belt just a few days and I have to say I can see an improvement already....don't know if that's possible or just wishful thinking on my part!
Maitreyi (30), Gurgaon
Frequently Asked Questions
Will this weaken my back muscles?
No it will not! Our post pregnancy belt is not made out of super stiff material that will keep your posture locked in place like a cement vest, nor is that even healthy. Our post pregnancy belt is an aid that helps your muscles maintain the correct posture, acting as a constant reminder to your and your muscles that keep your posture straight. Your muscles will develop over time to maintain it.
Will this be comfortable around my waist??
Yes. Infact, the Unimaker Posture Corrector has been designed specifically keeping women who are in their post pregnancy with comfort as an important factor.
What size is right for me?
Keeping the Indian customer in mind, we have designed two sizes for this product. If your waist size is 28 to 36, choose the Large (L). If your waist size is 36 to 44, choose the X-Large (XL).

Your body will not be used to the new posture, so it will take time. Stop wearing it as soon as it becomes uncomfortable; take a break and wear it again. We recommend not wearing it to sleep.

Can I wear it under my shirt?
Yes! Unimaker Post-Pregnancy Belt is designed to be sleek so that it fits under shirts or clothing, so you can be wearing it in public without people noticing. But for maximum comfort, consider